About Andy Warhol

Who Was Andy Warhol

In the middle of the 20th Century, an exciting new style of art was born. It was called the POP Art Movement and its leader was an odd young man named Andy Warhol. Andy really liked to stand out. His tall height, pale skin, and snow-white hair made that easy to do. People recognized him everywhere he went. Andy liked to say, "In the future, everyone will be world famous for 15 minutes," but he has remained famous for over fifty years!

Andy as a Boy

Andy Warhol was born in Pittsburgh, Pennsylvania. His parents came from a country called Slovakia. They originally gave him the name, "Andrej Warhola." Then someone left the "A" off his last name, turning it into "Warhol." Andy liked the change so much he decided to keep it.
As a child, Andy Warhol often got sick. He was forced to spend a lot of time in bed. His mother encouraged him to draw, cut, and paste pieces of colored paper to pass the time, until he was better.
Andy's father could see his son was very talented. He saved money so his son could go to school to become an artist. He went to an art school in the same city where he grew up. His parents were probably happy that Andy went to school right near where they lived!
Life in New York City
After he finished school, he got a job in New York City where he was hired to illustrate magazines and advertisements. His work was very popular, but Andy was not satisfied working as an illustrator. Andy really wanted to make the kind of art people displayed in their homes or in museums. At first, nobody liked his work. Then a friend told him to paint something that he liked. Andy agreed. He painted a huge picture of his favorite soup: Campbell's Tomato. It was so different than what any artist had done before. People finally noticed him. The soup can became Andy Warhol's most famous work of art!
Andy Becomes Famous

He moved into a big abandoned New York warehouse where he could live, create art, hang out with his friends, and have fun. He called it "The Factory." He also made unusual movies there. One was six hours long and only showed a man sleeping. Another showed the outside of the Empire State building. That one ran for eight hours! There probably wasn't enough popcorn and candy on earth to keep people in their seats watching it.

Andy liked to throw big parties at The Factory. All kinds of celebrities, artists, rocks stars, and politicians would come. They loved the crazy things Andy Warhol did as part of his art. It was all very interesting and not like what other artists were doing. Andy was unique.


Sometimes people who become this famous think only about themselves, but Andy Warhol was kind and helpful to other artists. He started a magazine called Interview. The magazine had articles and pictures of other artists' work. Every artist wanted to be in Andy's magazine. Andy loved to encourage other artists to create new and beautiful art.
Why Pop Art Is Important
Before Andy Warhol, most artists usually painted in one of two styles. Abstract artists painted things people could not easily recognize. People looking at the art had to guess what the meaning of the painting was.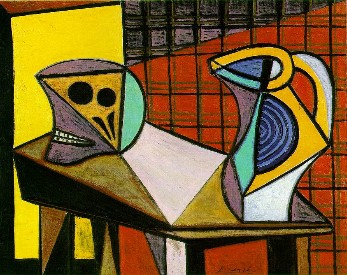 Realistic artists painted people, animals, and places. Things looked just like real life in the paintings.
Andy Warhol changed all that by doing something no one ever did before. He painted everyday common objects we all use, and famous people like Marilyn Monroe and Elvis Presley.
He used super bright colors and unusual ways of presenting his art. His style made us think about art in a whole new way! It was called "POP art," which is short for "popular art." Andy Warhol printed copies of his art so people that didn't have a lot of money could afford to buy them. What a great way to become "popular"!
Sometimes he would lend his art out to other people to use. The image below is a famous album cover for a rock-and-roll band.
Remembering Andy Warhol
Andy died February 22, 1987 at 58 years old. Even though he died almost 25 years ago, his contributions to the art world will last forever. So many artists today are still inspired by his work. Andy Warhol will always be remembered as the leader of the POP art movement and as the odd-looking artist who took the common things that we see every day and made them into beautiful art.