About Jackson Pollock

Jackson Pollock was a great American artist. He liked to paint by dripping, flicking, and splashing paint out of a can right onto monster-sized canvases he placed on the floor. Talk about making a big mess! Pollock often said that when he painted, he was not aware of what he was doing. Like dancers and musicians, he let his feelings guide his movements. His unique style of art became known as "action painting."

Convergence - Jackson Pollock
Jackson's Life

Pollock was born in Wyoming. He was the youngest of five boys. He also lived in Iowa, California, and Arizona.
Young Jackson Pollock
Jackson liked to watch Native Americans create "sand paintings" by drizzling colored sand onto the ground. As a young man, Jackson moved with his brother, Charles, to New York City where they both went to art school.

Native American Sand Painting
Pollock developed his special paint-drip style after years of study. Jackson's popularity was growing. Many people thought he was the best painter in the United States. Then, Jackson surprised the art world by completely changing his style. Nobody knows why Jackson suddenly changed his style. Maybe he was bored? Maybe he wanted a new challenge?

Easter and the Totem - Jackson Pollock
To help Pollock focus more on his art, a friend gave him and his his wife a pretty farmhouse on Long Island as a gift. He also had a studio on his farm. He really enjoyed working there. He painted pictures that he numbered instead of named because he wanted people to see his pictures for what they were—pure painting!

Jackson Pollock and His Wife Lee Krasner
Today, anyone can visit Jackson Pollock's farm to see how this talented artist lived and worked.

Pollock Farm
The Importance of Jackson Pollock
Many artists, like Claude Monet, painted with blobs of color before Jackson Pollock, but people could still tell what these images were.
Other artists, like Georges Braque, made paintings that used lots of shapes. Still, people could see that Georges's shapes represented things like dogs or musical instruments.



Still Life With Musical Instruments - Georges Braque
Jackson Pollock went one step further by creating art that didn't look like anything at all. His style was called "abstract expressionism." The word "abstract" means something that people cannot recognize. The word "expressionism" means to show a lot of feeling and emotion. Abstract expressionism is all about capturing the spirit, energy, and action of the artist.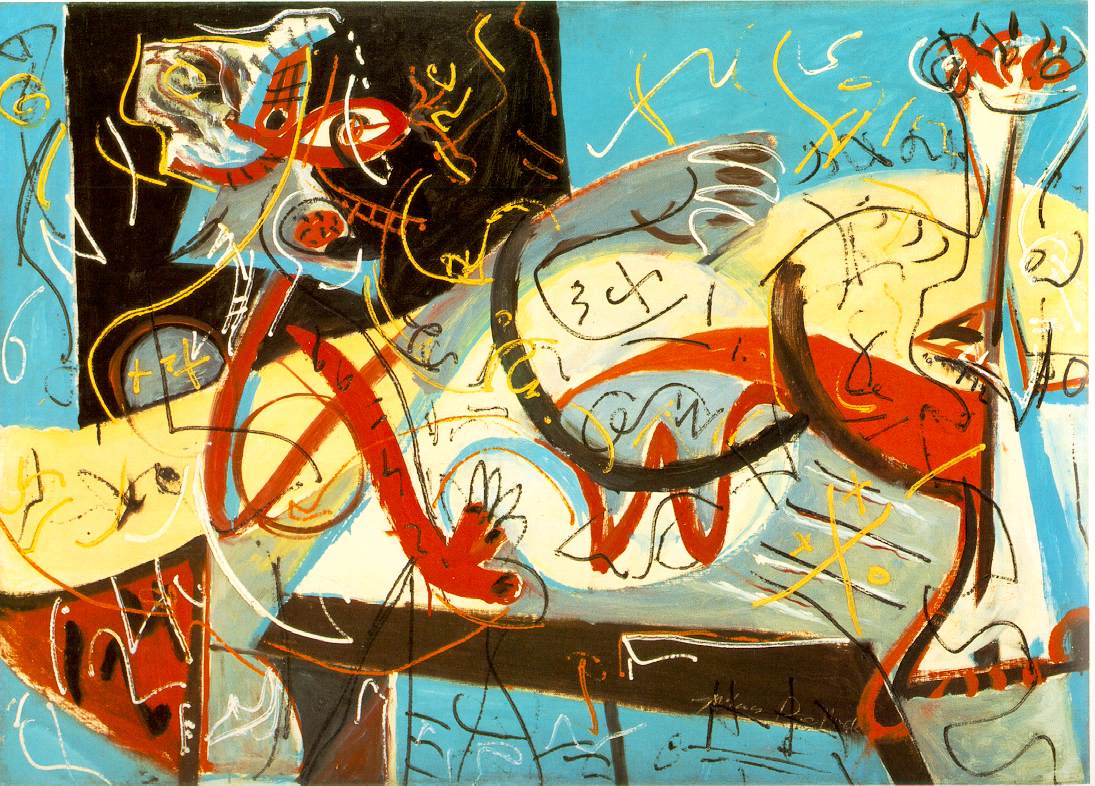 Stenographic - Jackson Pollock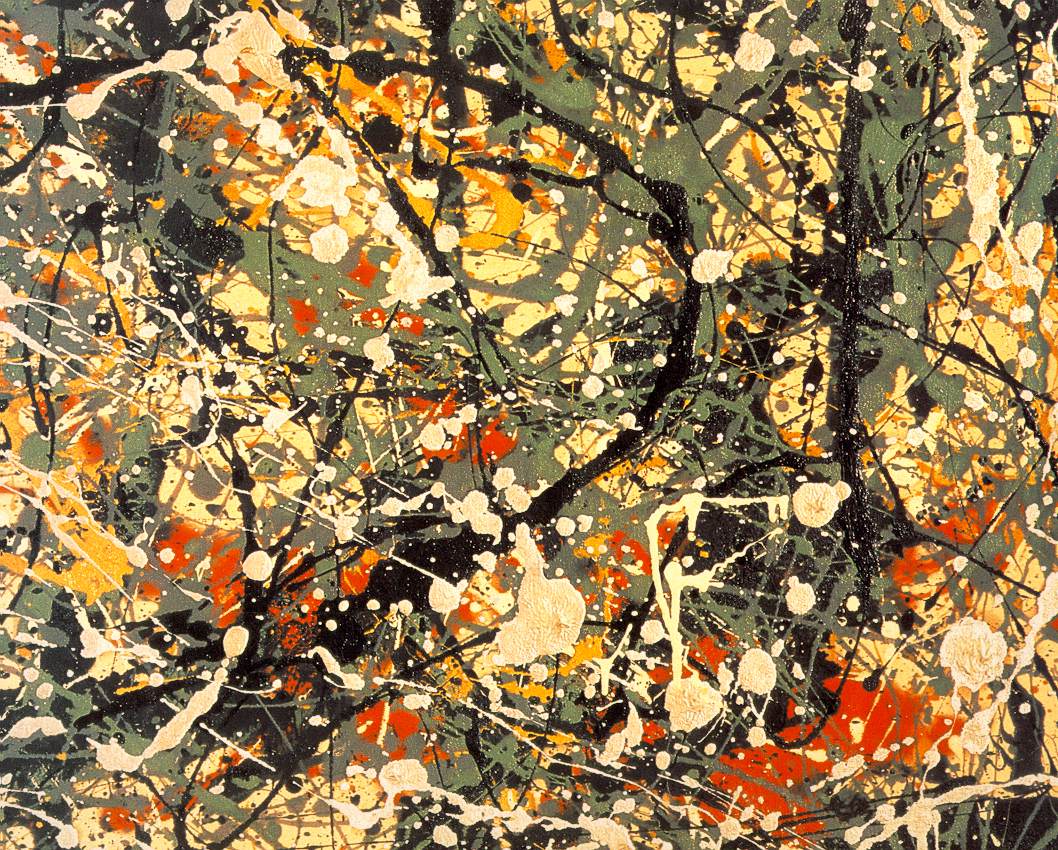 Number 8 - Jackson Pollock

Blue Poles - Jackson Pollock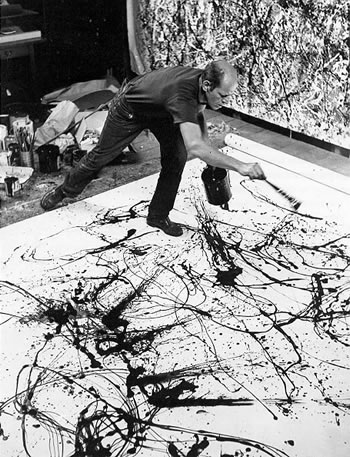 Jackson Pollock at work